Gilder Kids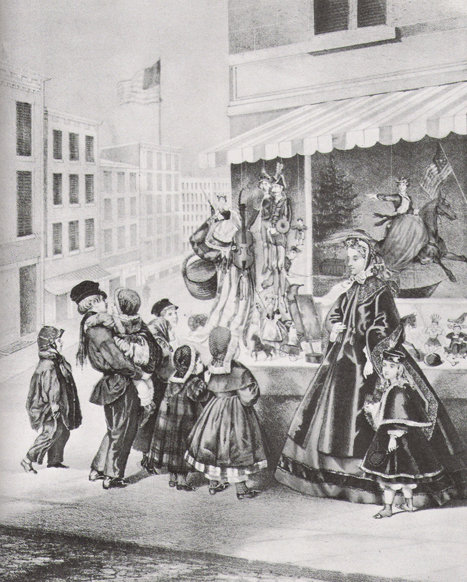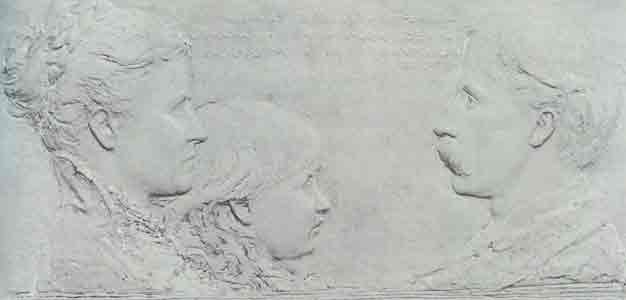 Helena, Rodman and Richard
1879
by Augustus Saint-Gaudens
Plaster Relief
8 1/2 x 17 1/2 inches
Rodman, as painted by his mother in the 1880's

Dorothea (Helena's grandchild)
by Cecilia Beaux
Cecilia Beaux befriended the Gilders when the children were small. She found Dorothea particularly appealing as a model and became close to the girl. Dorothea died as young woman. Helena had also lost another child, her first - Marion, in infancy. All the portraits below were Cecilia Beaux's work.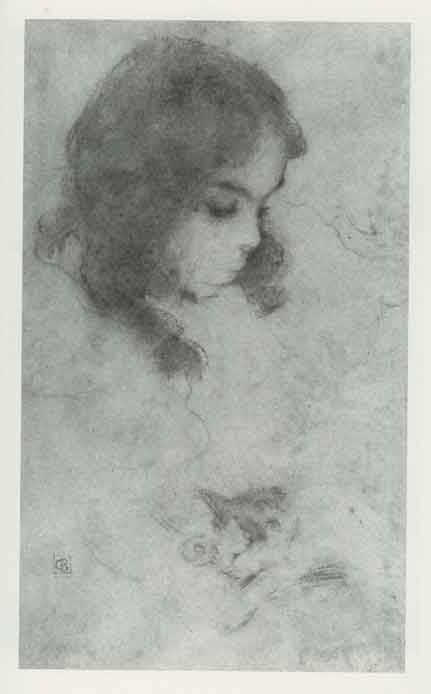 Francesca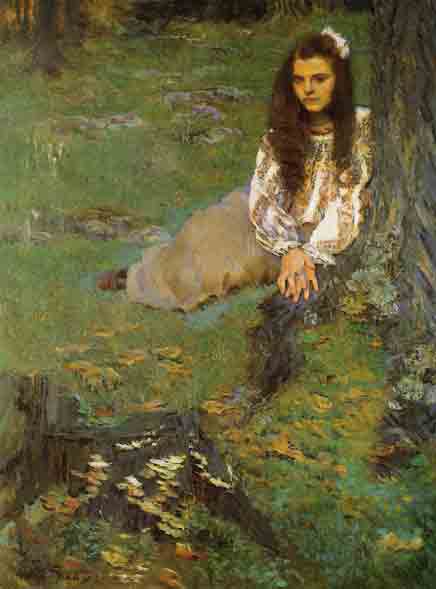 Dorothea
Dorothea & Francesca
Dorothea (as a young woman)
"The decade that contained these losses and the shadows of changes to come saw also the opening of some of the choicest of friendships and contacts. The Gilders were old friends of the Janviers, who were at this time living in New York, and one evening they took me with them to 13 East Eighth Street, a house which was to be long memorable to me as a home,during my first protracted sojourn in New York, and always as the scene where I would witness and often take part in a life which vividly joined and disseminated every form of intellectual and artistic activity, and always in the interest of humanity. Richard and Helena Gilder were complete and firmly defined individuals; in what their marriage meant to the world around them, they were phenomenal. This arose largely from the extreme diversity of character, which, by the happiest operation of fate, formed a unit of truly centrifugal benefit constantly around them. Richard was dynamic; Helena, contemplative. If one could accept the theory of reincarnation, they could be taken as clearly defined examples of the culte. Richard (and age did not alter) was a newly born soul to whom the world and the fullness thereof had just been shown. He met it with open arms and heart, and a mind sparkling with the zest of being, hopeful of the conquest of the powers of darkness.
Helena, although she had the softest and most caline of smiles to bestow, always reminded me of Durer's 'Melancholia.' Her spirit was as old, as experienced, as wise, and as enigmatic as an innumerable series series of lives could make it. It was also as tolerant of the weakness of humanity, and even its stupidest. She accepted, but rarely explained why. The warm tones of her marvelous voice had a vibration brought from the depths of what she knew, what she had suffered, and what she could give of support. One could follow her counsel unafraid. Her husband never made even a small decision without it. They were night-workers. During the winter I lived in their house, I was privileged to come to the closed door of the library, and enter unchallenged, when I came in after an evening spent out. The room, dimly lighted, except for the lamp under Richard sat in his dressing-gown before his papers, reflected the accumulations of their rich life. Helena sat near, in her low chair by the fire, her lap full of homely work, which her hands only seemed engaged with, and which invariably came out somehow right. The tea-table was always near, and kettle among the embers. Tea was often made at about one, but I was seldom present at that time, being a daylight worker. This was the hour when visitors of like habits dropped in, and were always generously admitted, often coming for consultation or advice. But Richard could never be held down on any topic, and the conversation would stray into almost any field, oftenest into happenings of the day in Washington, or in municipal matters; frequently ending in a shout of laughter on one of his sallies."
excerpt from "Background With Figures"by Cecilia Beaux
If you've noticed that there are lot of portraits of Dorothea ubove, there's a reason
"Darling D.
My letter today is not necessarily private unless you wish it to be. I think it is better for you not to hide them all. N0- my letters must never feel like a hand of pity. For that is not true- It is clinging love- I can not do without you. Of the thing that I want, you seem to be the only one that I may have- and I give thanks.'
Judging from their letters, the emotional and physical intimacy between Cecilia Beaux and Dorothea Gilder endured until 1906. During the time they were romantically involved, Dorothea grew from a schoolgirl into a beautiful young woman with a host of male admirers and Beaux was remarkably productive..."
from: Cecilia Beaux by Alice A. Carter
Rodman de Kay Gilder, 1879; this cast, probably 1880 Augustus Saint-Gaudens (American, 1848–1907)Bronze; 13 1/2 x 16 7/8 in. (34.3 x 42.9 cm)Purchase, Morris K. Jesup Fund and Mr. and Mrs. Richard J. Schwartz Gift, 1994 (1994.50)
Saint-Gaudens modeled this profile portrait of two-year-old Rodman de Kay Gilder (1877–1953) in September 1879, while the boy visited Paris with his parents, Helena de Kay and Richard Watson Gilder. After completing an ambitious composition of the family in May, Saint-Gaudens depicted Rodman alone. Rodman later had a career as an author and editor, and in 1911 married Comfort Tiffany, daughter of Louis Comfort Tiffany.